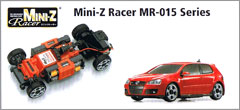 Mini-Z Racer MR015 Series
Wide range of body shells
available(Compact cars, Sports cars, Mini Vans, etc) for the high performance chassis.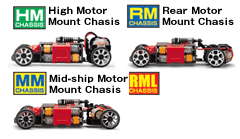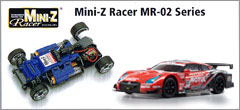 Mini-Z Racer MR02 Series
Super low CG and wide chassis allows more enhanced performance. Can fit low nose body shells of current sports car line up.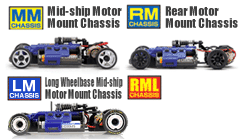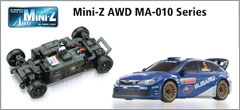 Mini-Z AWD MA-0101 Series
New 4WD chassis for the Mini-Z is equipped with independent suspension systems(All four wheels). AWD means more traction and more acceleration with more steering abilities.