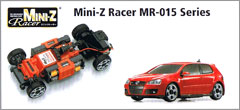 Mini-Z Racer MR015 Series
Wide range of body shells
available(Compact cars, Sports cars, Mini Vans, etc) for the high performance chassis.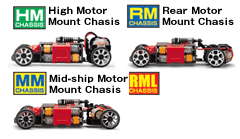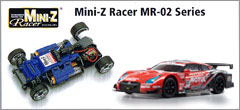 Mini-Z Racer MR02 Series
Super low CG and wide chassis allows more enhanced performance. Can fit low nose body shells of current sports car line up.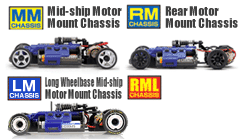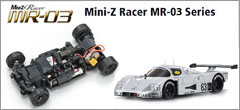 Mini-Z Racer MR03 Series
Can be fitted with all MINI-Z bodies! New suspension design takes performance to the next level! Design innovation keeps MINI-Z at the leading edge of micro motor sports.