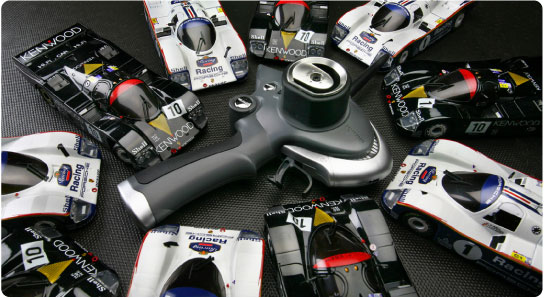 Run up to 40 cars at the same time, without using crystals.
2.4GHz MINI-Z Racer aims to be the fastest in history.
Advanced 2.4GHz radio system combines with the fastest MINI-Z chassis to begin a new generation in speed and performance. Automatically scans and selects open frequencies, without the need for crystals, and prevents interference for stable control. Allows up to 40 cars to be run together at the same time. Realistic PORSCHE 962 C body sits atop a high-performance chassis with a low center of gravity design and a large capacity speed control amp.
The greatest MINI-Z performance ever!