The Sand am Main track in Germany would be the site for the 2014 1/8 Buggy European Championships held this past weekend.


Kyosho would arrive at this years Euro's with a stacked Team consisting of: Defending 1/8 Buggy European Champion David Ronnefalk, 2012 1/8 Buggy Worlds TQ Elliot Boots, 2013 1/8 Buggy Euro's Finalist Christoffer Svensson, and Carsten Keller.
Ronnefalk showed great speed in the 2nd round of seeding practice as he set the fastest overall time.

After qualifying was complete, it was Kyosho's David Ronnefalk who would take the overall TQ honors for the event by TQ'ing 4 out of 5 rounds!

Ronnefalk would then go onto take the impressive Win in the 20-Minute A Semi while posting the fastest overall time to start on the pole for the A-Main Event later that day.

As the tone went off for the 1-Hour A-Main Event, it was Ronnefalk leading the field around from his TQ position. A first lap mistake would put Ronnefalk back in the pack and Agama's Bloomfield to the lead. Throughout the next 15-minutes of racing, both X-Ray's Bayer & Savoya would also take turns in the lead. Ronnefalk started to work his way through traffic quickly and soon caught the lead pack. A few laps later Ronnefalk would take back the lead and continue with his ultra fast pace. Ronnefalk stretched out his lead to a comfortable margin and would cross the finish line first by over 20-seconds ahead of his closest competition! Ronnefalk successfully defended his 1/8 Buggy European Championship in style!

Also a great performance from the Kyosho MP9 TKI3 platform as they had more cars in the A-Main than any other manufacturer with 4!

More drivers chose the Kyosho Inferno MP9 TKI3 as their car to compete in EFRA 2014 European Championship than any other brand. The MP9 proved once again that it's the most advanced, highest quality, best performing off-road race car in the world! Choose genuine Kyosho race cars and you've automatically improved your chances of winning!
■1/8 Pro Buggy A-Main Final Results:
Driver
Car Manufacturer
Engine
Tires
1
David Ronnefalk(TQ)
Kyosho MP9 TKI3
Team Orion
AKA
2
Martin Wollanka
X-Ray
FX
Pro-Line
3
Darren Bloomfield
Agama
Bullitt
Beta
4
Robert Batlle
Mugen
Nova-Rossi
Pro-Circuit
5
Carsten Keller
Kyosho MP9 TKI3
Bullitt
AKA
6
Lee Martin
Mugen
Beat
Pro-Line
7
Teemu Leino
Hot Bodies
Nova-Rossi
Hot Bodies
8
Elliot Boots
Kyosho MP9 TKI3
Reds
Pro-Line
9
Christoffer Svensson
Kyosho MP9 TKI3
OS
AKA
10
Joseph Quagraine
JQ
Reds
AKA
11
Martin Bayer
X-Ray
LRP
AKA
12
Renaud Savoya
X-Ray
Team Orion
Sweep
■Winning Equipment Used By David Ronnefalk:
| | |
| --- | --- |
| 31788B | Kyosho Inferno MP9 TKI3 |
| 3ORI80695 | Team Orion CRF 321 RS Limited Edition Engine |
| 3ORI88240 | Team Orion CRF 2058 Tuned Pipe & Manifold Set |
| 314016MR | AKA Catapult in Medium Compound |
■Video - Buggy Main Final (Credit:Red RC)
■
1/8 GP 4WD RACING BUGGY
 INFERNO MP9 TKI3 (TEAM KYOSHO INTERNATIONAL 3)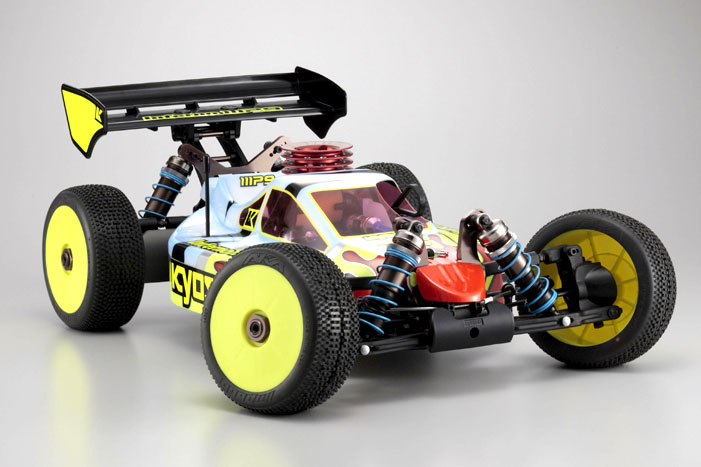 ■
1/8 GP 4WD RACING BUGGY
 INFERNO MP9 TKI3 Readyset T1(Red)